Dr. Mastro's cosmetic dentistry includes models, TV personalities, actors, successful business owners, entertainers, and many others - everyday people of all ages, careers and nationalities. Here's what patients say:
*Individual results may vary.
"I got no respect" before I visited Dr. Mastro
I am glad to travel from to Atlanta for Dr. Mastro's cosmetic dentistry. His cosmetic dentistry gave me back an incredible life.
Fred Wendt, Puerto Rico
"I have lived all over the world, and never found a cosmetic dentist who could compare with Dr. Mastro's Atlanta cosmetic dentistry excellence. He's the only dentist Atlanta or world-wide for me. Our family is always glad to travel to Atlanta for Dr. Mastro's cosmetic and other dentistry."

Roy Borden, Hong Kong
"Dr. Mastro, ... We've been patients for years. It is rare in the times that we live to find people who are so professional, proficient and caring about doing a great job year after year. We personally thank Marie, Elizabeth, Tara and Kathy for a job well done. We appreciate all that you, Dr. Mastro, and your Atlanta cosmetic dentistry does for us."

Marsha Barry, Palm Beach, Florida
"From the west coast to the east, people admire the fantastic smile Dr. Mastro created for me through his "instant orthodontics." He is clearly an artistic cosmetic dental genius!"
Bret Hasty, Tustin, California
"You made my trip from Hong Kong a royal visit. Most of all, you made me naturally beautiful. Thank you, Dr. Mastro. Your cosmetic dentistry is tops!"
Carol Hall, Hong Kong
"I travel from England to visit my daughter and Dr. Mastro's Atlanta dentistry for all my dental procedures. I clearly have no need for any other dentist. He is a brilliant as Atlanta's cosmetic dentist."
SJM, Great Britain
"My 4 hour drive to Dr. Mastro's Atlanta cosmetic dentistry was easily worth it. In 1 afternoon, Dr. Mastro's dentistry made my smile better than I could imagine."
Elton Roberts, Knoxville, Tennessee
"In our image-making business, clients want to look their best. Beautiful teeth and cosmetic dentistry are a major part, so we searched for the best cosmetic dentist in Atlanta. We saw the stunning smiles of our most attractive clients and learned about Dr. Mastro.
We hear compliments about our youthful smiles now, too. Gratitude to Dr. Mastro for his cosmetic dentistry!"
Mr. & Mrs. Don Shaw, D/SS Salon and Spa - Atlanta, GA
I had dentistry by another Atlanta dentist who called himself "cosmetic" and was never happy with my smile until Dr. Mastro made my smile beautiful."
Kathryn L., Atlanta Fashion Consultant
"Your cosmetic dentisty is a blessing Dr. Mastro! Definitely worth driving for."
Beverly Langley
* "Dr. Mastro is the most talented, accomplished cosmetic dentist in Atlanta or nationwide I've found. My bridge is permanently fixed and the appearance is far beyond any standard of excellence I found anywhere in the U.S. "
James Douglas, NYC, New York
"I would travel around the world, as I did from Africa to Atlanta, Georgia, to receive Dr. Mastro's Atlanta cosmetic dentistry. He changed my life and am convinced no dentist world-wide can compare to his cosmetic dentistry. Thank you, Dr. Mastro."
Mohammed Mohammed, Uganda, Africa
"Dr. Mastro gives the highest quality dentistry of any dentist we found. And we gladly travel from Palm Beach to Atlanta for his outstanding cosmetic dentistry. He has done our root canals, crowns, veneers & family dentistry and will always be the only cosmetic dentist or family general dentist in Atlanta and the world for us."
Rev. and Mrs. Scriv Damon, West Palm Beach, Florida

I love my smile and Dr. Mastro makes cosmetic dentistry in Atlanta so affordable.
Barb Emly
"First impressions are lasting and a smile by Dr. Mastro is powerful! Having had Bells Palsy and unable to smile, I now cherish the smile Dr. Mastro has given me. The personal care by the staff was incredible, too."
DeAnn Spivey, Atlanta Real estate Broker
"I heard my parents tell the dentist I couldn't have braces for my teeth. I was emotionally injured, thinking, "What's wrong with me?"
I lived life as a non-smiler with a career in surgery where I wore a mask. At 56, my executive coach introduced me to Atlanta's cosmetic dentist, Dr. Mastro. Thanks, Dr. Mastro, for my renewed confidence. Your cosmetic dentistry changed my life."
David Rose - President-elect, Chamber of Commerce
"Everywhere I've lived world-wide, dentists have studied the outstanding cosmetic dentistry Dr. Mastro performed for me 2 decades ago in Atlanta! Dental professors at UCLA and others are amazed and inspired by his superior, enduring cosmetic dentistry. His cosmetic dentistry perfection is unsurpassed.
Paul Redding, IBM, ret. Malaysia, West Coast U.S., Atlanta
"You renewed my confidence - with affordable cosmetic dentistry and in complete comfort, too."
Danny Nails, Professional Singer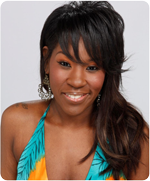 Hi Dr. Mastro!
I am so thankful for your creativity and expertise for my smile. Before, I was insecure about the unattractive space between my teeth and I NEVER SMILED on pictures. Now I feel confident, beautiful and ready to embark on my new career as an author and motivational speaker.
I will be back for more work in the future.
Kudos to you and thanks again, for making my smile beautiful!
Yakiri A. Thomas Author/ Motivational Speaker
view letter
"I just wanted to thank you and your staff for the wonderful job that you did on my new 18 teeth. They are better than perfect! You are a true master of teeth. I am going to recommend you to all my friends and family."
Thanks again Dr. Mastro.
Sincerely
Chad Anderson
I have been extremely pleased and impressed with the quality of service and expert cosmetic dental procedures at Dr. Mastro's dental office. I came to Dr. Mastro after one of my crowns broke. I was not willing to go back to the dentist who originally did my crowns and veneers as they were mismatched in color, size, and I had spaces between my teeth and gums. These procedures had been completed in the last three years and I was extremely disappointed. I had consulted with several cosmetic dentists in the area. I found Dr. Mastro's education and experience impeccable. Before and after pictures consisting of corrective procedures were amazing. He listened to my concerns and what I wanted. So far I have had two crowns replaced. They are beautiful and I have 6 more being put in during the next month or two. I can't wait!
My experience is even more enhanced by the cordial, warm staff in the office. The receptionist couldn't be more accommodating and the techs are extremely knowledgeable and competent. Everyone makes you feel comfortable.
Again I am very thankful that I found Dr. Mastro and would gladly make a recommendation.
-Merle Schlesinger
I wanted to let you know that I appreciate the professionalism of Dr. Mastro and his staff. I had gone to different dentists in the past, and Dr. Mastro has repaired a lot of damage that they did. Dr. Mastro is the best, most technically gifted dentist I've ever known!
-Bonita Shrable
Dr. Mastro is an artist and a master at creating beautiful smiles no matter what the challenge. To say he is a perfectionist would be an understatement, but that is what makes him so good at what he does. I can not thank him enough for the excellent work he did for me. It was by far the best investment I made all year.
Mike A. Williams
Dr. Mastro and Super Staff,
Thank you so much for whitening my teeth for the wedding! I never stopped smiling the whole day and the pictures turned out perfect. My confidence in my smile was wonderful and helped me relax a bit about all the pictures. You and your staff really helped me feel beautiful on my special day. Thank you so much for my treatments and for helping my dad. He did smile more and felt more confident as well. That meant a lot to me as well.
My husband thought my teeth looked great and has an appointment for a check up with your office next week!
Smiles,
Julie Krummes
Dear Dr Mastro and staff,
I visited several dentists and an oral surgeon this past month and they all commented on your work saying that you did a great job. I agree and can't thank you enough!
Nancy Wankier
Dr Mastro and Tech,
Thank you so much for my visit. My teeth are so clean and I really enjoyed our laughs. See you soon.
Thanks,
Janet Lindstrom
You created a beautiful smile for me. Thank you so much, You're the best!

Leona Staszak
Dr Mastro and Staff,
My name is Sheba. Back when I first came to Georgia from West Virginia, I became a patient at the Emory School of Dentistry back in 1971 ( or 1970 ) when David Mastro was the Top Student in his class. I had a major amount of work done by David. Most all gold inlays – crowns root canals etc..– except the 4 front porcelain crowns. The work was exemplary and incomparable to any dentistry I have received to this date. I still have existing work remaining in my mouth. Crowns and inlays. I remember David telling me to take good care of my teeth and his work would last. Today, any Dentist that has seen me MARVELS at the work when they do an initial exam.
I remember at Emory when I was first asked about having my front teeth crowned, I was petrified at the thought. But because of one front teeth being dead due to a head to head collision and the other laterals being deteriorated from primitive dental practice and West Virginia water, I was never free to smile big. David and his instructor told me it would give me a new freedom not to hold back my smile. They were right. It made such a difference. I do not see that as vain or egotistical and I have never forgotten the healthy positive momentum it gave my life back then and still today.
Take Care,
Sheba
Dr Mastro,
After getting x-rays and a cleaning from a new dentist who insisted I had a cavity and may need a root canal, I decided to get a second opinion from Dr Mastro. He pulled up my x-rays and reassured me that I had no new cavities, and the possible root canal advised by the other dentist was really just an old mercury filling which needed to be replaced. Cavities had always been a bad experience for me when I was little. Some of them caused pain and sensitivity for years, so I was a little reluctant to even replace one of my old fillings. Dr Mastro did an excellent job, and I have no pain or sensitivity with my new filling! What a relief! He also was able to close a gap between two of my top molars where food constantly got trapped between them. All in all, my experience both before and after the procedure was and is the best I have ever had at any dentist!
-Lydia Brown
As a business leader, it is critical to project a positive image at all times. As years of wear took their toll on my teeth, I increasingly became self-conscious of my smile. After much deliberation, I made the important decision to correct the appearance of my teeth.
Though I now live in Boston, I decided to return to Atlanta to have Dr. Mastro perform the procedure. My dentist for nearly 15 years, Dr. Mastro had provided care to me, my wife, and 2 daughters throughout our time in Georgia. When it came time to have such a significant procedure done, there was no doubt that the only dentist that could be trusted with something this important was Dr. Mastro.
Dr. Mastro is not only exceptionally talented and consistent in the quality of care he has provided to me and my family; he is an artist and truly took the time to perfect the appearance of my smile. The work he performed on me was exceptional, and the result has been truly life altering. He is a perfectionist, a professional, and fully deserving his reputation as one of the countries premier cosmetic dentists.
-Richard Becker
Dr. Mastro,
Thank you for restoring the beautiful smile that God gave me. You did a wonderful job, and I am grateful!
Sincerely,
Danielle
First of all, I wanted to thank you (and your assistant) for everything. You truly are an artist, and are doing something I don't believe any other provider offers or is capable of offering. Your attention to detail is appreciated and you have true talent. Your assistant has a knack for what she does, and has a very gentel and calm "chair-side" manner, as you do. Again, thanks for my new smile. I have been waiting over 30 years to properly address my tetracycline issue. It really is a dream come true. THANK YOU!
-Mary
Dear Dr Mastro,
Just wanted to let you know how much I appreciate your kindness to me over the years in providing my dental care. Thanks again!
Sincerely,
Carol